After you sign in. Paste this LINK inside of the circled indicated box on the dashboard section, it will also be able to be copied from below.
https://roseprojectworldwide.com/collections/clothing
https://roseprojectworldwide.com/pages/accessoriesss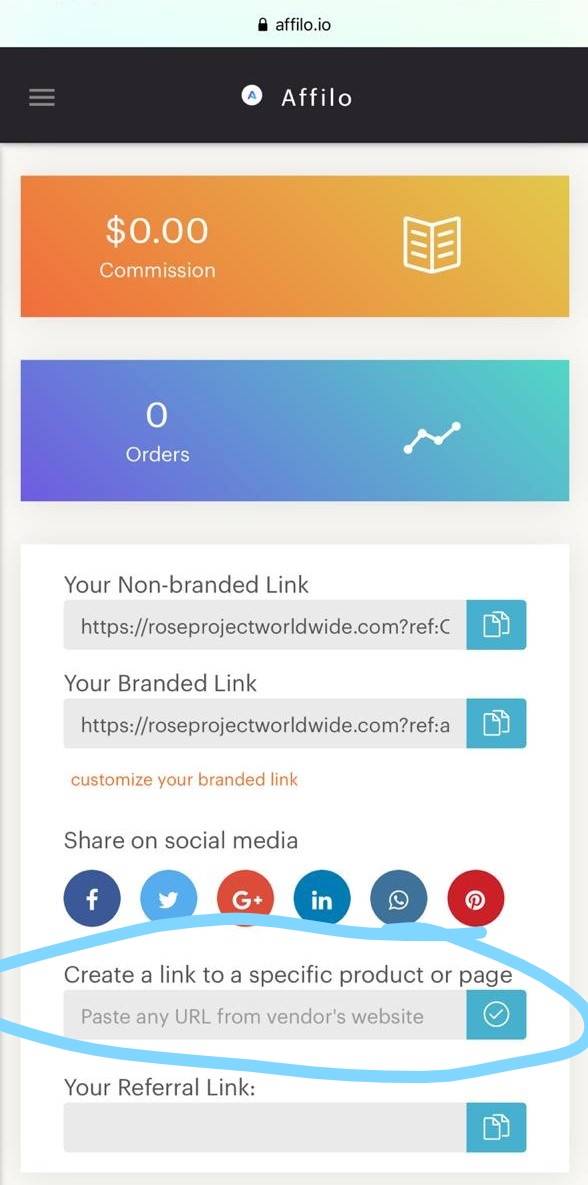 Next copy the link that is generated from the box circled below!
IMPORTANT:
This will be the link that you will be shearing with all of your followers in order too earn your commission from every product sold!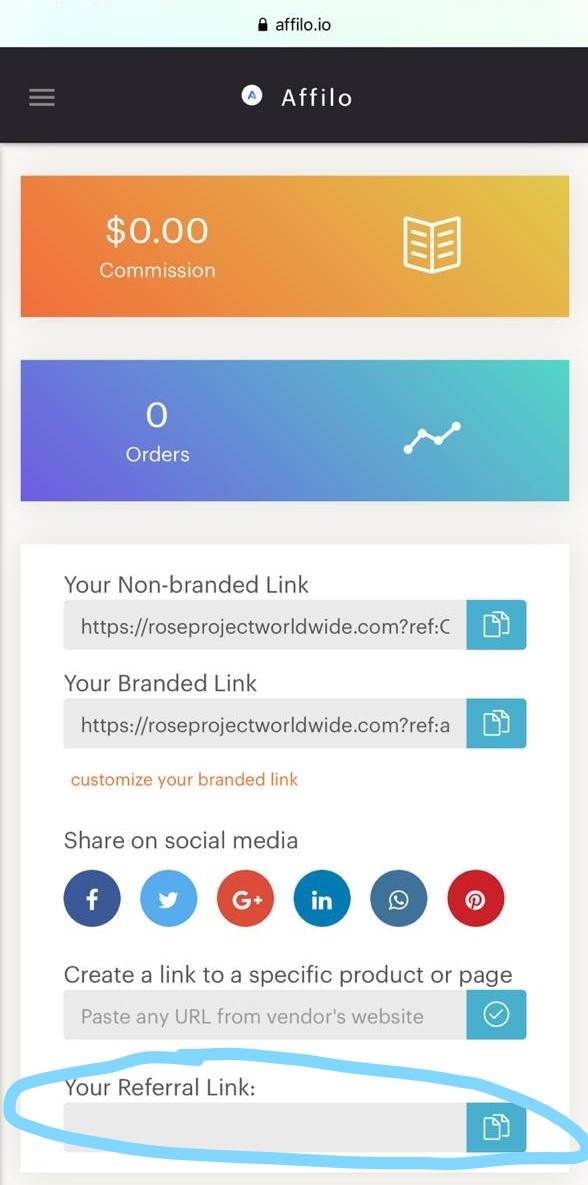 STILL HAVING SOME TROUBLE??
Live Chat with us at @rosexproject on Instagram!