BECOME AN AMBASSADOR FOR FAVORITE YOUR INFLUENCER

DONT FORGET TO VERIFY YOUR EMAIL OR YOUR ACCOUNT WILL BE DELETED
EXAMPLE
https://roseprojectworldwide.com/pages/alban-chela
https://roseprojectworldwide.com/pages/accessoriesss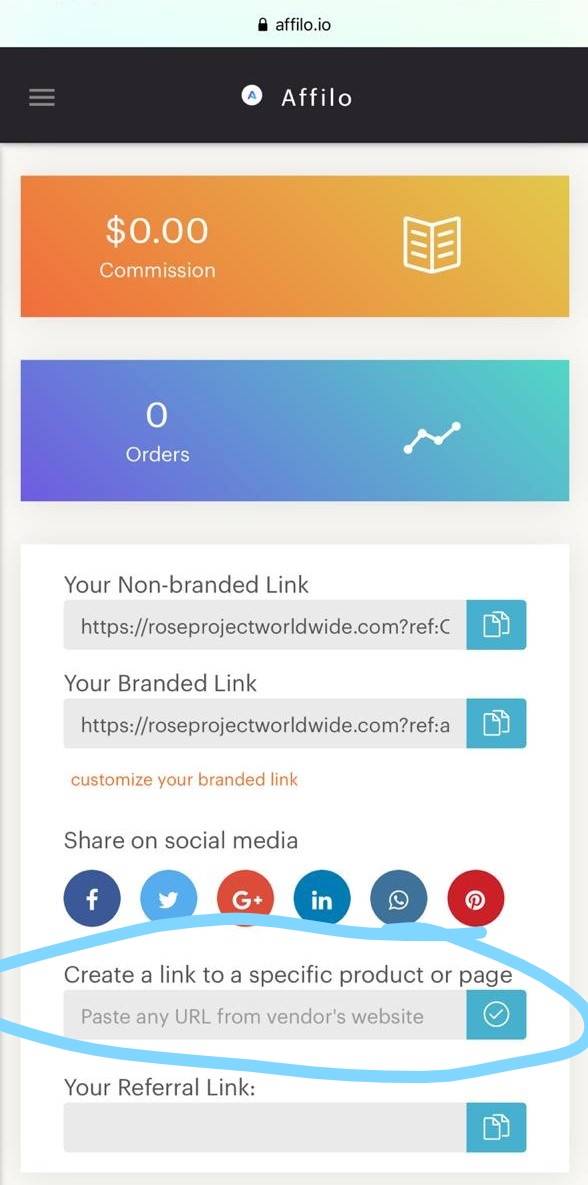 Next copy the link that is generated from the box circled below and begin sharing it!
IMPORTANT:
This will be the link that you will be shearing with all of your followers in order too earn your commission from every product sold! The link should be long like in the example below.
EXAMPLE
https://roseprojectworldwide.com/pages/alban-chela?ref:ODQ3MDkuMjAyMy44NDQ0NC5U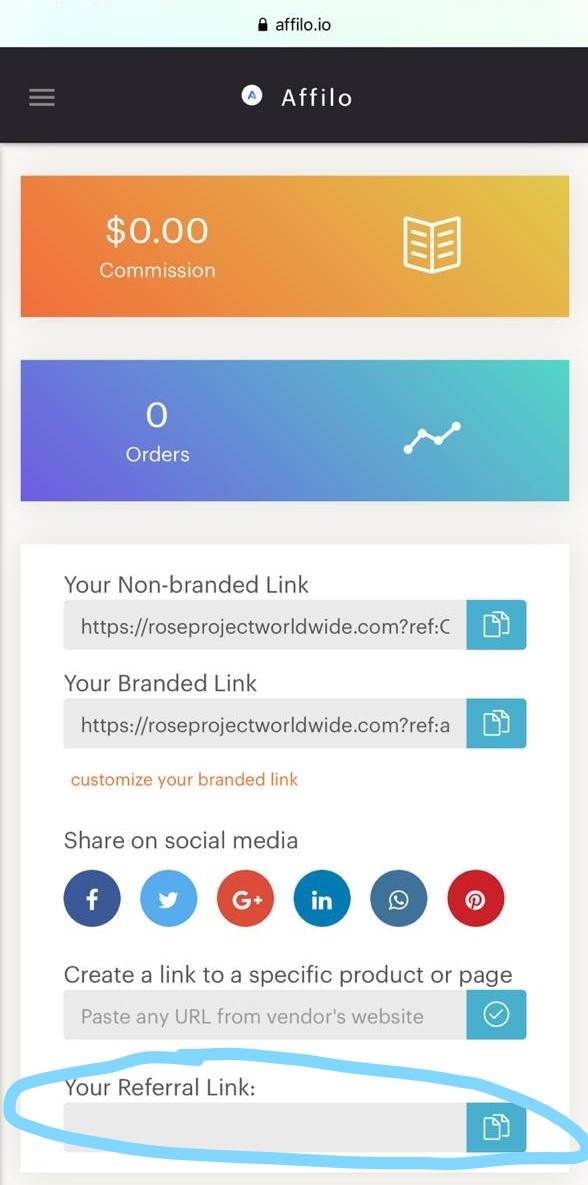 STILL HAVING SOME TROUBLE??
Live Chat with us at @rosexproject on Instagram!